1.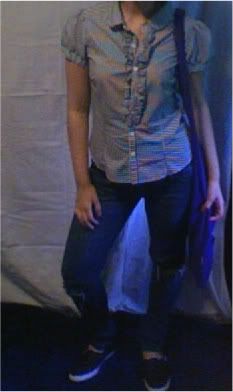 Just an "on the go" outfit. I put on Ripped skinny jeans from PacSun, a Forever21 shirt, a Hot Topic bag, and black sanuk's (Which i got in the mail today and i'm in love with them)
2.
This outfit is sort of more of an edgy look. (inspired by Taylor Momsen) I used Betsey Johnson tights which i ripped myself (Its really easy), A skirt that i got at TJ Maxx, A white tank top from Old Navy, A plaid shirt O'niell, And my new Sanuk shoes.
3.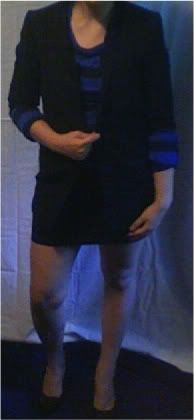 This look i wanted more of a party/classy look.
I wore a H&M bandage skirt, A Stripped Old Navy shirt, A black H&M blazer, and Black pumps.
4.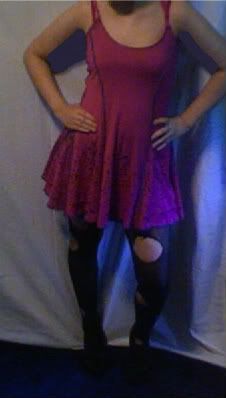 In this look i wore my new Free People dress, Ripped Betsey Johnson tights, And black pumps.
And here are a few of the things i put in the outfits.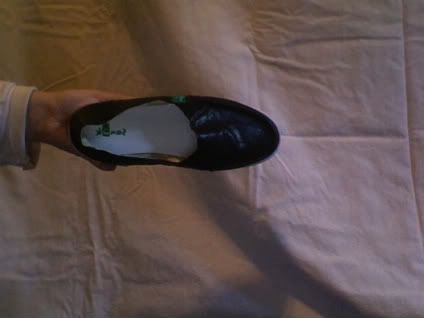 My new Sanuk's
My Forever21 top. I actually got this at Goodwill:)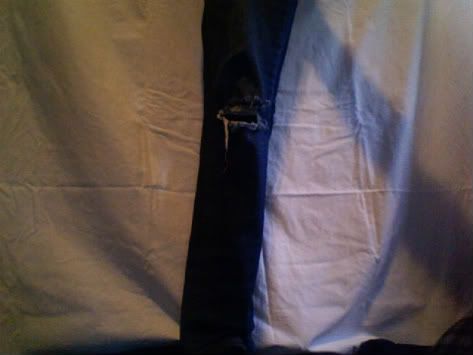 Ripped skinny jeans From PacSun:)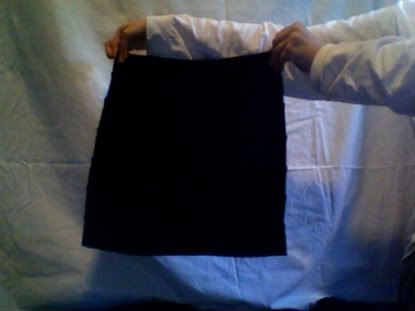 Black bandage skirt from H&M.
HERE'S A FUNNY PIC OF ME:]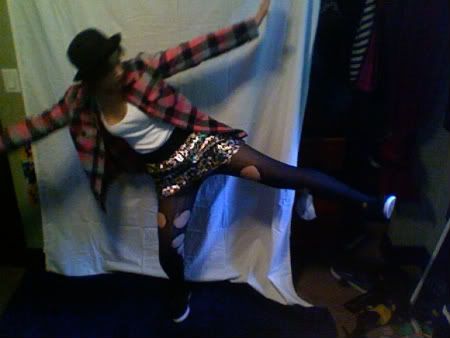 xoxo10milesahead